Entrepreneur Spotlight Pablo Ortiz
Pablo Ortiz and Rahel Kassa started their enterprise to solve a problem. They wanted to build a solution centered around their skills, knowledge, and gifts. Ortiz and Kassa created the Aurora Market, a "Modern Mom and Pop" grocery store. Their mission is to provide access to nutritious and organic food sources in underserved communities designated as "food deserts."
Ortiz and Kassa are both committed to a life of public service. They have developed the Aurora Market to help solve food insecurity and systemic discrimination in the Columbia Heights region. The grocery store also serves as a venue where locals can work, gather, and enjoy a community space. Aurora Market hosts comedy shows, open mic nights, family movie nights, live music, art galleries, and wine tastings.
"Service was a part of my upbringing," said Ortiz as he shared his background. Ortiz was heavily involved in community service growing up, putting in 100 hours of community service every year. After a relative went through breast cancer treatments, Ortiz became passionate about volunteering and supporting the Walk for Hope for breast cancer. He saw firsthand how volunteerism and community could impact others' lives. Ortiz dedicated his life to public service as a recently active United States Special Operations community retiree.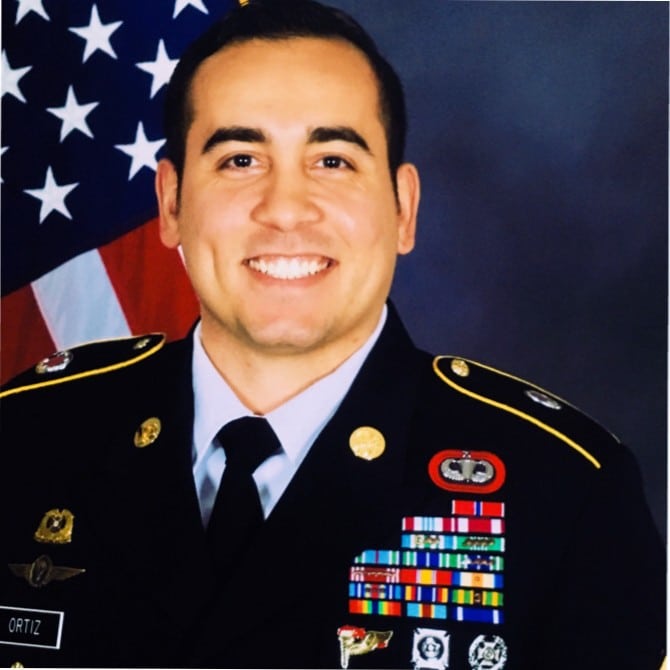 The Aurora Market is an extension of a greater commitment to service. Despite their grand vision and dedication to service, the Aurora Market founders pushed beyond discriminatory financial challenges to gain access to the necessary capital to fund the market's development. They endured obstacles during the permitting and inspection process that delayed their opening by one year. 
"Be thorough planners. Plan everything in advance as much as you can. Execute that plan, and then when things go awry, it shouldn't be as hard to address because everything you could control has been done," advises Ortiz.
Ortiz persevered, bootstrapping with dedication and leveraging family investments to pay the mortgage while waiting to open the market. He pursued more knowledge and visibility as a graduate of the Ascend Capital Accelerator Thrive Cohort.
Since their grand opening in January 2022, Aurora Market has rapidly transformed into a community staple where regulars visit, collaborations spark, and healthy meals are supplied. They have experienced overwhelming community support.
"That weekend [on] January 15th, there were 100 people in person in our store. They wanted this for a long time. We are the sole organic grocery store in Parkview, DC," said Ortiz.
The Aurora Market is bustling with a diverse community of families, professionals, artists, and entrepreneurs, whom Ortiz and Kassa call "family." They intentionally support their local economy by partnering with artists, nonprofit organizations, and community initiatives. The Aurora Market even hires from their customer base, who actively contribute to the market's culture. This workforce comprises servant leaders and friendly neighbors who put people first.
Ortiz is moving forward confidently with a vision to expand and replicate its business model in other underserved areas in DC. Aurora Market extends an open invitation to its grocery shopping experience and various events and activities. However, the founders especially look forward to the grand unveiling of a set of murals designed by community artists to celebrate Aurora Market and its supportive role in the community.
You can learn more about Aurora Market by visiting the website: https://auroramarket.biz/.