Entrepreneur Spotlight Mary Blackford
When Ward 7 resident and DC native, Mary Blackford, sought healthier food options in her community, her search fell short. Blackford estimated only three grocery stores served a population of over 150,000. In comparison, she believes higher-income areas with half the people have up to ten grocery stores.
This disparity was also observed by the DC Policy Center when they reported in 2017 that 11 percent of DC is a food desert, including Wards 7 and 8.
Blackford decided to act. She reflected vividly on trips to Ghana, where she experienced the vibrance of community markets and centralized marketplaces. She began to explore the thought of creating a similar solution. In 2017, Blackford founded Market 7, a community marketplace designated to alleviate food and retail deserts in Ward 7.
Blackford partnered with a developer to clean up an old, dilapidated warehouse and bring her vision to life. The community rallied around this market, supporting the cleanup, raising funds, and enduring pandemic-related delays. They built a wall in front of the building, painted a mural, and the journey began. Her vision and tenacity shined through to developers. She motivated the community to come out, set up shop, and serve their customers faithfully each week.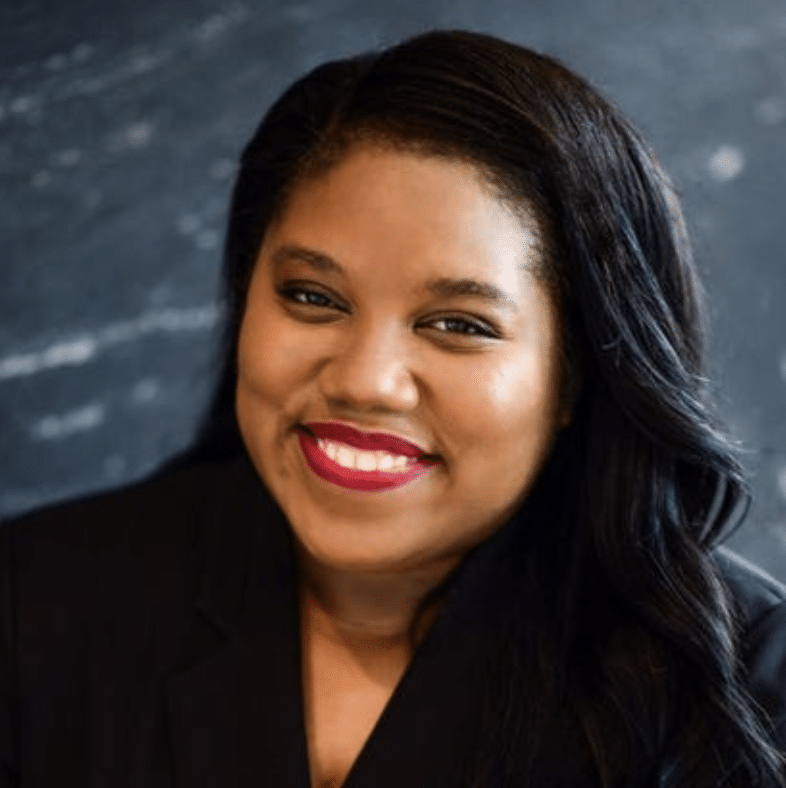 After ten weeks of popups, Blackford pitched her plan to a developer from East of the River. Once the developer agreed to the food hall, she had to deal with the challenge of fundraising. Studies show in a recent Goldman Sachs Group report that black women reportedly share that a lack of access to capital is a significant barrier to their business growth.
Blackford and the Market 7 community persevered through financial challenges, construction woes, sleepless nights, and a global pandemic to foster food security in Ward 7.
"Harold Pettigrew (Wacif CEO) sat in Starbucks and listened to my dream. Pumping power into my dream was really great … They've always been supportive of Market 7 and [our] journey," recalls Blackford of her first meeting with the CEO of the Washington Area Community Investment Fund.
Blackford and the developer did a total redevelopment, knocking down the old grounds and building a 14,000-square-foot facility from the bottom up. Throughout the journey, Blackford partnered with the community of millennials, young professionals, elders, and entrepreneurs to create a prototype market.
Market 7 currently serves as a community market, featuring a café, small grocer, bar, and hydroponic live pantry where small herbs are grown. Local, minority-owned businesses can also set up shops in the market.
Whenever she felt stuck, Blackford went straight into prayer. She humbly relied on the many business owners, advocates, teachers, advisors, and mentors in her community for strength as she led this great initiative.
"The community has come through—whenever I needed a ride, advice, strategy, a community partner…I've always leaned on [the] community in such amazing ways."
In 2020, Blackford worked with the Whole Foods Market on Florida Ave, NW, to get more black-owned businesses on shelves. She successfully set up a pitch day before the pandemic at Whole Foods. Four companies were selected to be shelved at 20 stories in the Greater Washington area, which won Market 7 the Supplier of the Year award for the Mid-Atlantic region.
"I've learned that this is an exercise of patience. You have to make sure that you stay really steadfast. All things come in due time," said Blackford. "Your charge as an entrepreneur is to discover solutions when you're in it."
Market 7 welcomes the community to get involved through funding, volunteers, and participation in special events. Visit www.market7dc.com or email to get involved.