Ascend Capital Accelerator Next Cohort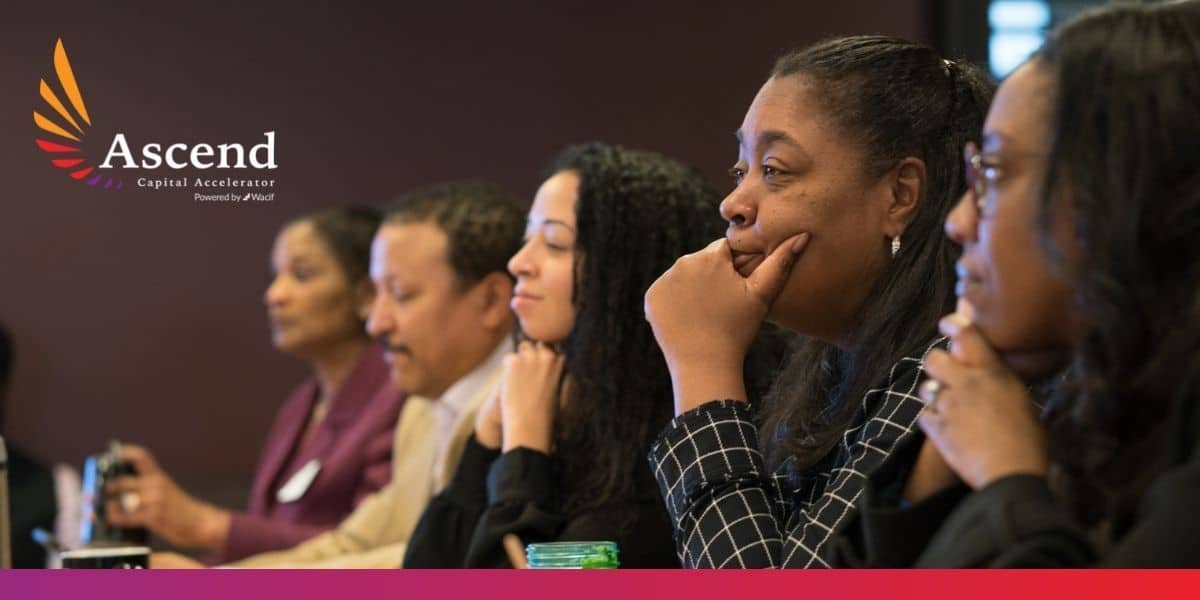 What's Next for Your Business?
Accelerate your business alongside other entrepreneurs of color.
Developing and growing a business as an entrepreneur of color is hard. You face systemic challenges, from raising capital to external biases affecting day-to-day operations, all while crossing off the "typical" line items to grow your enterprise. The idea of navigating, and knowing the next best steps, can be challenging, but we know it is possible.
We are excited to launch our award-winning Ascend Capital Accelerator program for fall 2023. Our Ascend Next Cohort will be dedicated to serving entrepreneurs of color through a holistic, multi-week program. Our hands-on approach includes interactive workshops, one-on-one consultations with world-class experts, and individualized support. We aim to support the growth and long-term success of entrepreneurs of color in the Greater Washington, D.C. region and surrounding counties in Maryland and Virginia.
This year's Ascend Capital Accelerator Next Cohort is designed to help entrepreneurs of color navigate a complex marketplace and build resilient businesses in an ever-changing marketplace. Together, we will pause and reflect on our experiences as entrepreneurs and leaders to date while planning for what comes next. Ascend Next will include up to fifteen (15) local small businesses owned by entrepreneurs of color from the Greater Washington, D.C. region.
The focus areas of Ascend Next include:
Accessing affordable loan capital
Marketing and customer relationship building
Strengthening your resilient mindset
Financial and management training
Risk mitigation
Business performance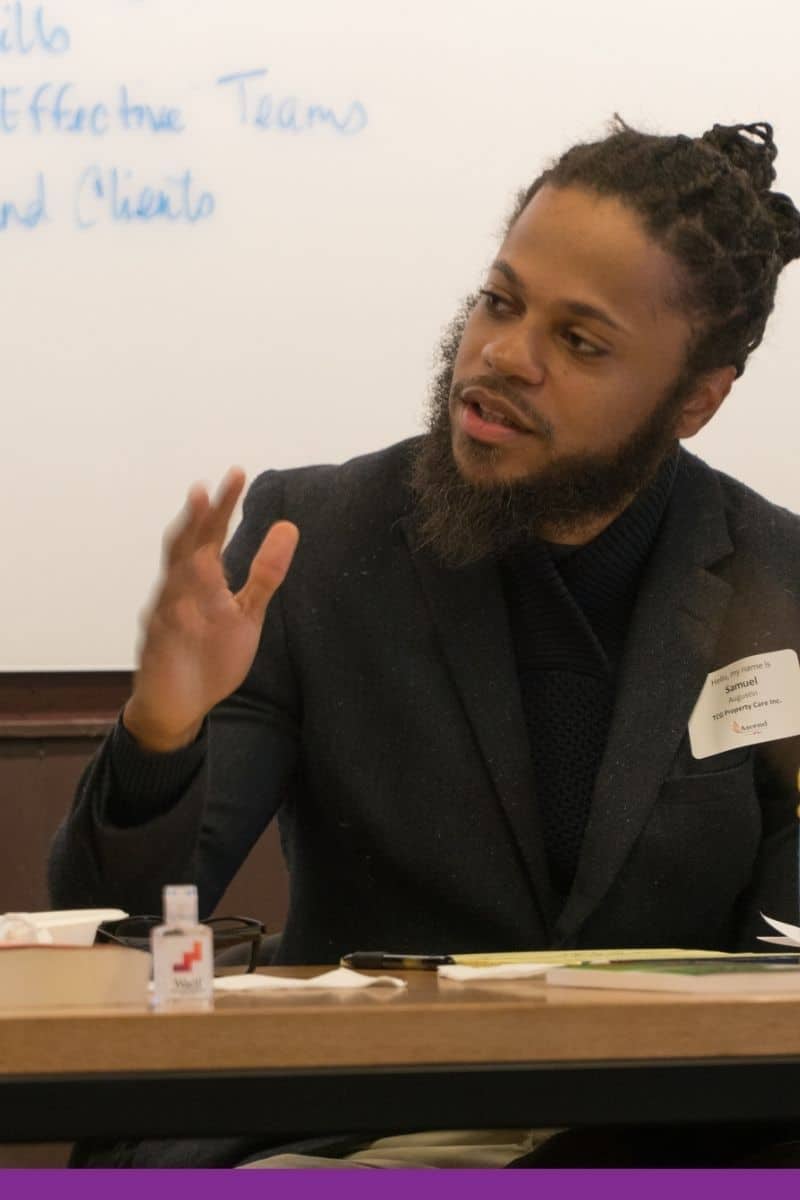 Members Can Expect
Customized advisory services tailored to the needs of entrepreneurs of color in our region during the pandemic and recovery period
Connection with a community of entrepreneurs facing a similar set of challenges
Weekly classes over nine weeks (this includes the final capstone presentation and the preparatory time for it)
Preparation for the possibility of a Wacif grant and debt capital
Individualized, vetted growth plan and opportunity to work with Wacif and small business advisors
Networking opportunities with other cohort members and alums of past Ascend Accelerators
Final capstone presentation
Post-program support and engagement opportunities
A pre-program launch event and graduation celebration
Members Are Expected To
Commit up to 10 hours per week during the cohort period for workshops, assignments, out-of-class reading, and technical assistance meetings
Attend all sessions and complete all required assignments
Create a 12-month revenue and sales growth plan
Continue engagement with advisors, strategic partners, and cohort participants post-training sessions over a multi-month period
Attend networking activities outside of classroom sessions
Applications Are Closed
We are no longer accepting applications for the 2023 program.
Frequently Asked Questions
We strongly encourage entrepreneurs who meet the following criteria to apply for the Ascend program. (1)Your business has operated for at least two years. (2) The business generates at least $50,000 in annual sales. (3) Your business is registered and in good standing. Businesses operating for less than two years and with less than $50,000 in revenue will be considered case-by-case.
The number of businesses participating in this Ascend cohort will depend on applicant volume and suitability. To ensure the maximum value for participants and to facilitate community building, the cohort size will not exceed 15 businesses.
Yes, the cohort is specifically designed to support entrepreneurs of color.
The program is best suited for entrepreneurs whose businesses have a revenue-generating track record, with a minimum annual revenue of $50,000. Entrepreneurs whose businesses do not fit these parameters may be considered on a case-by-case basis. Applicants will also be evaluated on their sales growth trends and existing pipeline of projects and contracts.
We want to ensure participants can take advantage of all the workshops and learning opportunities offered throughout the program. While we expect participants may not be able to attend every workshop and activity due to scheduling, work, and life occurrences, wherever possible, absences are limited to one (1) session. If you are likely to be absent for more than one session, please consider applying at a time better suited to your schedule.
All Ascend Next workshops will be virtual.
The principal office of the business must be in Washington, D.C., Prince George's County (MD), Montgomery County (MD), Howard County (MD), Arlington County (VA), or Alexandria (VA).
No, the Ascend Capital Accelerator is not solely for businesses interested or actively engaged in government procurement. The Ascend Capital Accelerator enables local entrepreneurs to maximize their ability to grow and access and obtain capital.
Applicants accepted into the program will be informed no later than August 25th.
Applicants will be reviewed holistically based on (1) the business; (2) the business' management team; (3) financial position; (4) growth plans; (5) attainment of (or ability to attain) local and/or federal certification; (6) expressed small business and/or market challenges; and (7) ability to increase revenue and profitability. Significant attention will be given to the applicant's desire to participate in the Accelerator's goals during the program and post-completion. Our team will also assess the scalability of the prospective company. Key criteria determining scalability are the overall strength of the company's business model, an understanding of the business's value proposition, and real potential to increase revenue over the next two years. A strong preference will be given to businesses committed to creating living wage jobs and employment opportunities for residents of the D.C.-region.