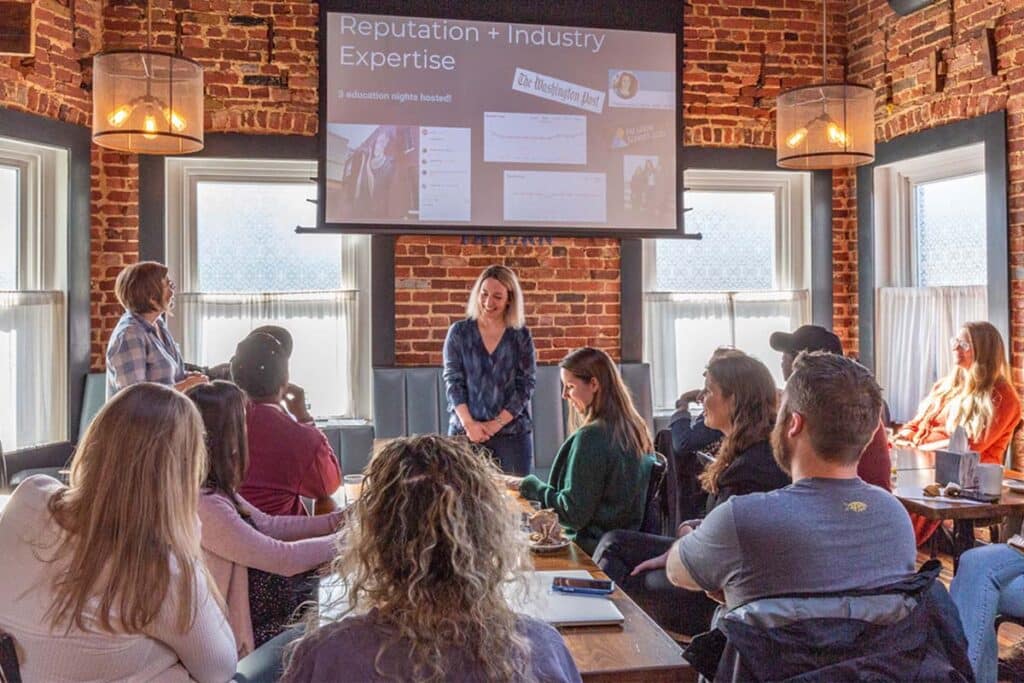 October marks Employee Ownership month — a time to celebrate employee-owned businesses and their contributions to their communities, worker-owners, and economy. Roost is a D.C.-based property management firm, with a story that helps capture the spirit of the month. The following piece has been extracted from the Doing Business Toolkit | Transitioning to Employee Ownership, published in partnership with the Greater Washington Center for Employee Ownership, Washington Area Community Investment Fund, Washington D.C. Economic Partnership, Office of the Deputy Mayor for Planning and Economic Development, D.C. Government, and Democracy at Work Institute.
Lisa Wise, Roost's founder, is on a mission to run a values-based company that puts people and places over profit. Roost is truly an outlier in their industry in terms of the way that work is approached. They strive to be employee-centric and honestly care about the community they are a part of, which shows throughout the Flock family, a series of housing and property management companies. In Wise's words, "Doing good business is just good business, and we bring that mentality to every facet of the company."
Roost manages communities by handling day-to-day operational support and management for multi-unit buildings and condo associations across D.C. That means anything from financial engagement, to building governance, to thinking through what preservation of the building looks like. They focus particularly on high-density urban living environments and the communities Roost supports range in size from three to 130 units. As a sister company to Nest D.C, the inaugural brand under the Flock family, Roost brings a human connection to home management.
Once the company became profitable enough for Wise to quit her day-job and draw a salary for the first time after four years of its existence, she felt an enormous sense of relief. She shares, "It seemed like an impossible dream come true! But at the same time, I realized that it wasn't me the founder who had made that dream come true — it was a team effort of sophisticated, smart, and dedicated employees that were all working really hard to make the company the best it could be. So in that moment, I knew I wanted them to share the fruits of success beyond the typical profit-sharing, raises, or acknowledgments that make staff feel rewarded and included. I wanted to create an ownership opportunity for them. Most people don't ever get to think of themselves as future business owners, but that vision can be life changing."
This influenced Wise's decision to create Roost as a business unit parallel to and aligned with the values of Nest D.C. but with an intentional employee ownership structure.
Wise stressed that she had zero background in business and that everything she learned about running a company was gleaned from reading magazines. A big challenge the company faced was working with an attorney that actually put together an operating agreement that was ultimately dysfunctional and misaligned with their purpose.
"We basically had to dismantle his work and start again. It was a disappointing and difficult experience with a lot of heavy lifting, but we definitely came out of it stronger as a company," says Wise. "You have to find and advocate for what structures, valuation metrics, and formulas work for your needs."
One of the keys to being a successful business is to differentiate, and there is no faster way to differentiate than to be an employee-owned company. With a laser focus on empathy and a commitment to community, Roost becomes instantly more attractive to potential clients. "We attract better business and have higher employee retention rates," mentions Wise, the latter point referring to the fact that Roost doesn't experience the same turnover that others in the industry usually face. Their staff wants to stay.
"Ownership inspires people to be happier and more engaged in their work because they can see those growth opportunities in front of them. It's a very elegant, win-win approach to running a business," concludes Wise.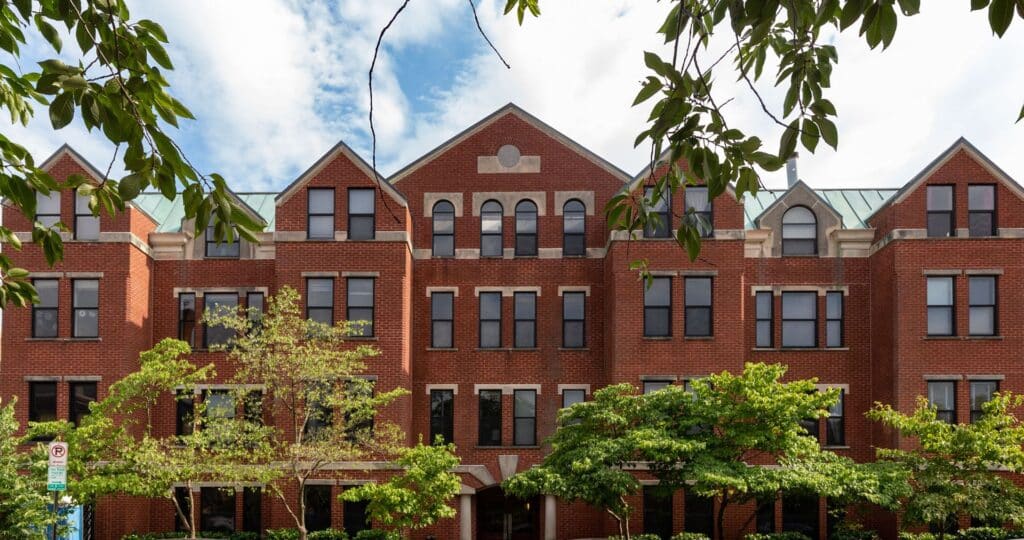 "So in that moment, I knew I wanted them to share the fruits of success beyond the typical profit-sharing, raises, or acknowledgments that make staff feel rewarded and included. I wanted to create an ownership opportunity for them. Most people don't ever get to think of themselves as future business owners, but that vision can be life changing."

Lisa Wise, Founder of Roost