Today is my last day at Wacif, and I recognize ever more that part of the journey is the end. I'm truly filled with a deep spirit of gratitude. Seven years ago, I began this journey, and I could not be more proud of what we've accomplished together. Perhaps its apropos that it's Small Business Week, where we are reminded each day through the countless examples of an entrepreneurs unflinching will to endure. To know that Wacif has played a small part in the lives of so many across the region, truly warms my heart reflecting today on our impact together over the years.
Wacif's future is ever so bright, and I look forward to seeing the team reach even greater heights. From the acquisition of the Anacostia Arts Center to create the region's new hub for inclusive entrepreneurship in the heart of Historic Anacostia, to over $50 million in capital deployed to the childcare industry, we set the height of our ambitions in an attempt to match the depths of issues faced within our communities. All of these efforts serving as part of Wacif's efforts to making $100 million in community investments through 2030.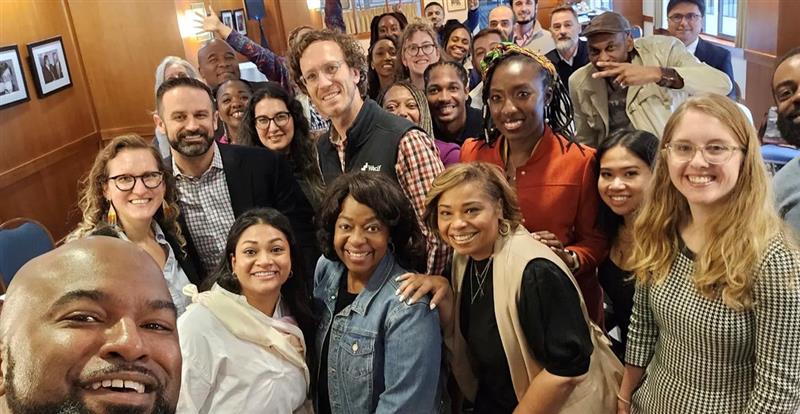 We know more needs to be done, and as the sixth CEO of Wacif, that while my stewardship of the organization is reaching its end, the impact of Wacif's work continues. With our work together over the years, I could not be more excited to welcome Brendon Miller as Wacif's new interim CEO. As Wacif's former Chief development and Communications Officer, and now as Chief of Staff, there is no one better suited to carry forward Wacif's mission as a search begins for a new permanent CEO. I leave Wacif in the tremendous hands of a wonderful board, who's service I am truly thankful, and a stellar staff who leads with extraordinary heart, passion, and a deep commitment to our mission.
As I take off a few weeks to recharge for the marathon ahead, helping the 1400 other CDFI's across the country at this critical time in our nation, I look forward to enormity of the task ahead, bringing with me the experience of these last seven years. Our work is not done, and while my seat will change as I join the Opportunity Finance Network, know that I remain committed to ensuring Wacif's success, along with the other 1399 Wacif's across the country.
I know this isn't fully goodbye, as our paths will continue to cross on our collective mission to bring positive impact to our communities, but I will say farewell until I see you again. Serving as Wacif's CEO has truly been the honor of my career and thank you for being a partner on the journey.