Thank you to all who joined us for our 29th Anniversary Celebration!
It was an incredible evening shared with friends. We look forward to working with you to create greater economic opportunity as we enter our 30th year supporting our regions underserved communities.

YOU'RE INVITED!
Wacif's 29th Anniversary Annual Event & Networking Reception
You're invited to join us as we celebrate 29 years of impact!
We look forward to seeing you in November at our Annual Event & Networking Reception to celebrate and support small business, affordable housing and economic opportunity.
When: Thursday, November 3, 6:30pm – 9:00pm
Where: Anacostia Arts Center – 1231 Good Hope Rd SE, Washington, DC 20020
Cost: $29.00
Join Wacif as a sponsor and reach policy-makers, community development leaders, small business owners, investors, and individuals from both mission-based and banking sectors.
Thank you to our Sponsors!
SILVER LEVEL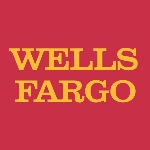 SMALL BUSINESS LEVEL