Do you know where to turn to get meaningful small business support in the Greater Washington region?
The name of the game is rapidly changing for women-owned businesses. From policy updates to new ways of accessing capital, it can be overwhelming to know where to turn for support. In our next women of fire: fireside chat series, we are pleased to introduce you to four (4) fabulous women who are eager to share resources and insights available to you, no matter what stage your business is at. This dynamic panel consists of representatives from local Community Development Financial Institutions, banks, and accelerator programs. Whether you are trying to scale your business, gain access to capital, or define your business strategy, tune in to receive a holistic overview of support available to you.
The Women of Fire Fireside Chat Series is hosted by Wacif Chief Program Officer Kimberly Gayle.
---
Panelists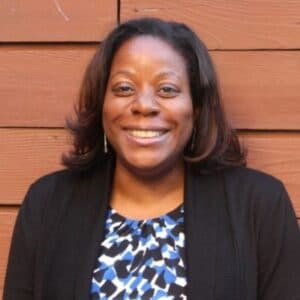 Evette Banfield,Vice President of Economic Development Policy and Wealth Building Strategies, CNHED
Evette Facilitates the execution of the Coalition for Non-profit Housing and Economic Development's (CNHED) Inclusive Economic Development Agenda, reflecting a commitment made in the organization's strategic plan. Her primary focus is on coalition building, policy, and advocacy.
Since coming on board at the end of 2014, Evette has led the creation of five working groups reflecting the priorities and needs of CNHED's members and the broader economic development field. Evette brings a wealth of diverse community building and revitalization experience, working on the ground with residents and community-based groups as well as with the government, private and philanthropic sectors to facilitate system-level changes and targeted local solutions. Prior to CNHED, Evette worked with the consulting firm Urban Ventures Group, where she designed and implemented planning processes; analyzed and synthesized information; and identified suitable and adaptable solutions to complex issues and problems by working with community stakeholders.
---
Juliana Cardona-Mejia, Founder & CEO, Street Entrepreneurs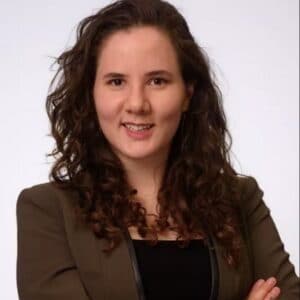 Juliana Cardona-Mejia is a curious and passionate creator who continuously drives local action and impact. Before graduating Summa Cum Laude with a Bachelor of Arts in Political Science and a minor in Communications and Latin American Studies from Florida Southern College, Juliana spent her time serving with twenty (20) grassroots organizations in Florida, Colorado, Massachusetts, Washington, D.C., Philippines, Taiwan, and Mexico. Additionally, she anonymously published an oral history book on the Colombian Armed Conflict.
In 2015, Juliana founded Street Entrepreneurs (SE), an accelerator rooted in the belief that people experiencing problems have the insights needed to solve them. Before starting SE, Juliana collaborated with the World Bank Group's information communications technology community of practice for agriculture to design and support the first agri-hackathon program in Uganda.
Juliana gives talks on social innovation and design thinking. She has lectured at the women's tech conference by the Inter-American Development Bank, International Monetary Fund, and World Bank; The Darden Center for Global Initiatives; Howard University, and the Inclusive Innovation Incubator, where she also served as an advisor. Currently, she is the CEO of Street Entrepreneurs, Co-President of Beacon: Women Founders Initiative, and an Entrepreneurship Advisor at the Hispanic Heritage Foundation.
---

Kristina Sicard, VP, Sr. Banking Consultant, JPMorgan Chase & Co
Kristina has over ten years of experience at CHASE, and ten years in financial services. As a senior banking consultant, her role is to act as a resource and advocate for minority entrepreneurs, with a focus on Black and Latin X Businesses, to assist them with laser-focused solutions and services to manage daily operations, cash flow, and present options to access capital and present an overall financial picture to help scale their business through one-on-one coaching designed to specifically assist each business individually.
---
Dr. Shauna Yeldell, Chief Lending Officer, Washington Area Community Investment Fund (Wacif)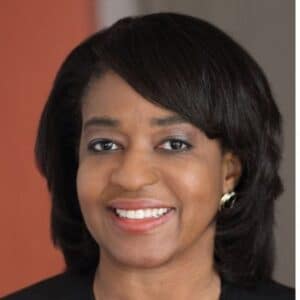 Shauna has more than twenty-five years of banking and finance experience with multinational institutions such as Bank of America and regional institutions such as Fulton Bank.
Her experience includes the management of portfolios exceeding $100 Million including commercial and industrial entities, municipalities, real estate development entities, community development organizations, public-private partnerships.
Shauna has served on numerous non-profit boards of directors and advisory committees.  She is a long-term Rotarian and Paul Harris Fellow.  Throughout her career, Shauna has maintained an affinity for developing sustainable communities through the economic development of underserved populations.
Shauna is a Doctorate of Business Administration graduate from Temple University where she currently serves as an adjunct professor within the Fox Management Consulting Group.  She enjoys yoga, golf, biking, performing arts, and traveling.