Do you know how you want to exit out of your business? 
It takes a lot of energy to start and grow a business. It can be all consuming. And the end can seem like it is an eternity away. Sometimes long-term success for a business means selling it. 
In this Women of Fire Fireside Chat, you will meet Tiffany Kao, founder of August88. She started the business knowing she wanted to eventually exit by selling and built her company with that end in mind. 
Join us to learn: 
How to prepare your business to sell

What the process is like selling a business

What strategies you should be putting in place today for an eventual exit
About the Speaker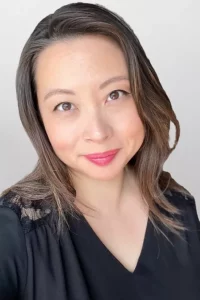 Tiffany Kao – Founder, August 8
Tiffany Kao is an entrepreneur and a business thought partner. She left a career in corporate accounting in her 20s to pursue the opportunity to build her own business. Having had no practical business experience or mentor, Tiffany relied in sheer willpower, grit, and a relentless pursuit of self-learning to pull together a company from startup to exit. Today, she shares her experiences, lessons learned, and advice on business to motivate others to feed their entrepreneurial spirit and to achieve their goals with joy and authenticity. You can find her voice on The Business Behind Small Business (BBSB) podcast and see her on her soon-to-be-launched YouTube channel, Outside The Jar. 
Learn more: https://www.august88solutions.com/