Are you looking to reassess your public-facing marketing collateral?
Quality graphic design and content are key elements to running a successful marketing campaign. In this workshop presented by Dominiqua Eldridge, we will explore the following:
Graphics needed for social media – why are they needed, and what should you use?
Graphic design standards for one-pagers and media decks – what should these materials say about your business? How should those materials look?
How you can accomplish your graphic design goals via Canva
This workshop is presented in partnership with the Enterprising Women of Color DMV Business Center and The HIVE 2.0.
---
Meet Dominiqua Eldridge, Founder of uniik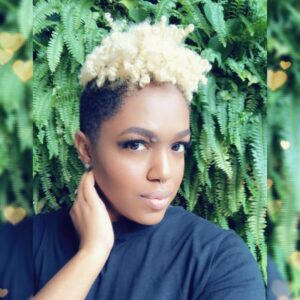 Dominiqua Eldridge is a skilled Creative Director and Graphic Designer. With over seven years of experience developing unique custom designs, Dominique helps companies establish their brand identity. Her innovative approach emphasizes the importance of connecting clients to the customer through design.
As the founder of uniik, Dominiqua has the pleasure to work with entrepreneurs within different sectors including Sales, Real Estate, communications, Retail, and Beauty Industries. Clients come to Dominiqua when they need help developing and/or refreshing their brand assets. As an entrepreneur herself, Dominiqua understands the importance of brand identity and works with her clients to develop a uniik brand designed with their vision in mind.