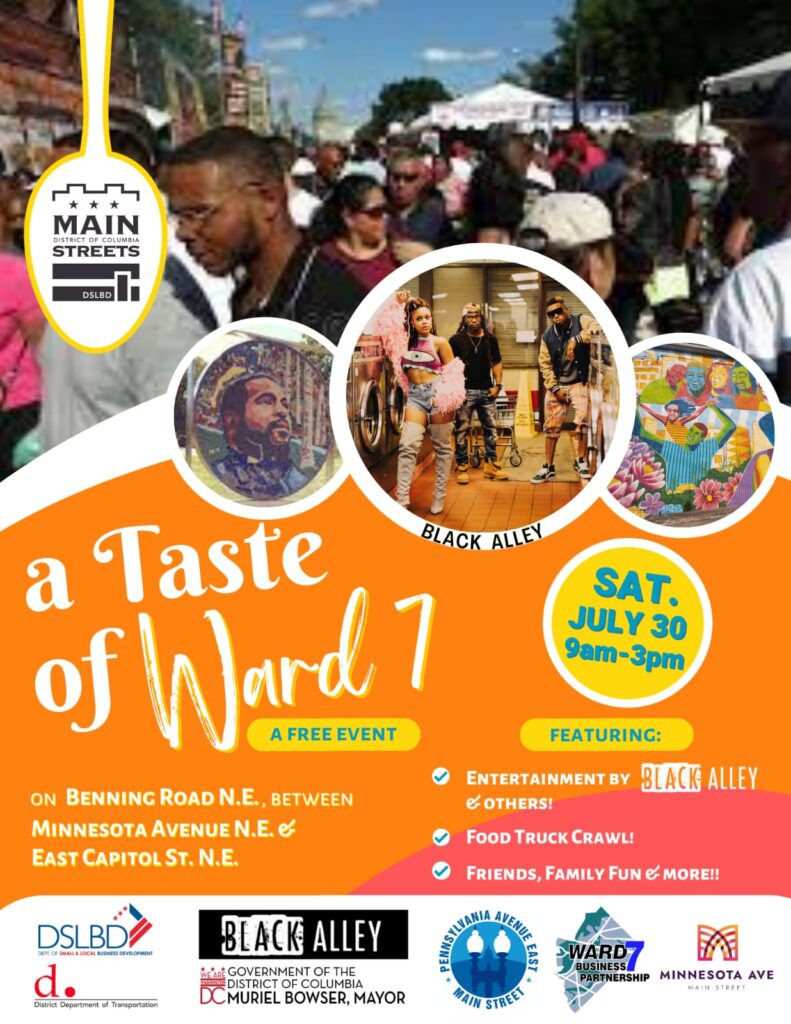 Event Details
Date: July 30, 2022
Start Time: 9:00 AM EDT
End Time: 3:00 PM EDT
Location: Benning Rd, NE (B/W Minnesota Ave, NE & East Capital St, NE)

Please join the Marshall Heights Community Development Organization, Pennsylvania Avenue East Main Street, Minnesota Avenue Main Street and the Ward 7 Partnership for the annual Taste of Ward 7 Festival on Saturday, July 30, 2022.
The event will be held in partnership with the D.C. Department of Transportation Open Streets along Benning Road NE, between Minnesota Ave, NE and East Capital St, NE. Vehicle traffic will be prohibited as the corridor will be open to Ward 7 residents and visitors to walk, bike, roller skate, socialize and fully engage in the Taste of Ward 7 experience.
As a scaled down version of Taste of DC, Taste of Ward 7 will feature live entertainment, a food truck crawl showcasing local businesses offering a variety of food choices, desserts and beverages. Hope to see you there!
More information: https://openstreets.dc.gov/event/benning-road-ne